One new story will be posted each week, with the choices being
from (1) man/boy or boy/boy, (2) incest, and (3) rape.


DID YOU BUY ONE OF MY BOOKS AND NOT RECEIVE IT?
I always send out my books by e-mail to the address given on your Paypal account. If you don't get the book within 24 hours, you either aren't receiving my e-mails and/or can't accommodate a 9MB file. You need to change your Spam settings to not automatically delete e-mails, and check your Spam folder for my e-mails. If your e-mail account can't handle a file in the 5-10MB size range, I will need a different e-mail where I can send you the book. And by the way, once I have sold you a book, I will send it to you again as many times as you need me to, think of it as insurance against computer crashes, just write to me with the same e-mail as you have on the Paypal account, that's all the confirmation I need and I have the data on my book sales safe from any crashes on my side.

MY PAYSITE MATERIAL HAS ENDED!
WHAT COMES NEXT? TO LEARN MORE, READ THIS!


SAMPLE STORIES
One New Sample Posted Every Week
NOW ON SALE!
USE THE "CLICK TO LOOK INSIDE"
FOR MORE FREE STUFF!



Open Your Present!
Seven-year-old Donald was spending his first Christmas with just Daddy since the divorce. His Daddy knew Don loved the holiday and had done it up right, even with a red bow on each of his presents. Daddy said anything with a red bow on it was all his and the thing is, one of those red bows had fallen in Daddy's lap!


What Daddy Wants for Christmas
Six-year-old Kevin and ten-year-old Frank are brothers puzzling what to buy their father for Christmas. They want to get him something he'll really like and Frank knows his Dad gets small books in the mail that he really likes, so they sneak into his bedroom to find the books and see what kind Daddy wants. When they discover the books are full of Japanese shota porn of dads and sons having sex, they set out to give their father a Christmas he'll never forget!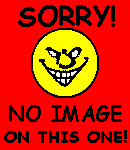 Two Bats
Our former baseball player's young son has learned the awful secret of the nickname he used to have in his ball-playing days...Two Bats! He tries to tell the child a fictional origin of the nickname, only to learn that his son has heard the truth and wants to see the "second bat" his Daddy wields between his legs!


Wrong Room
Kelly's favorite hobby as a bratty little brother is spying on his older sister Julie and her hunky boyfriend Scott and making their time together miserable. But one night when Scott, trying to slip into Julie's window after dark, ends up in our hero's bedroom and bed instead, it's Kelly who has a good time with Sis' hot boyfriend.


Carving Out a New Home
In the year 1778, our hero and his father cross through the Cumberland Gap into unexplored territory to set themselves up a new home. Our hero wonders why it's just the two of them (his mother and younger siblings left behind, until a young Indian and his father teach our hero and his father the advantages of men living alone on the edges of civilization!



MY LATEST KINDLE BOOKS
AT AMAZON.COM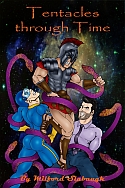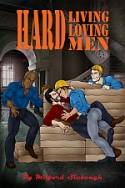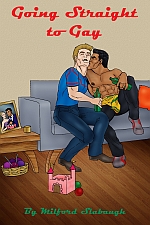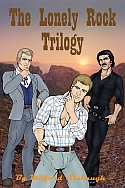 MY LATEST NOOK BOOKS
AT BARNES & NOBLE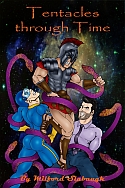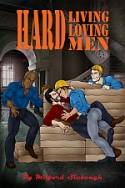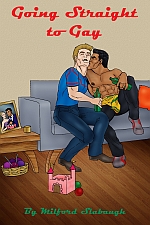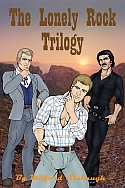 For even more stories
(if not as raunchy as these), visit
Tommyhawk's Fantasy World
And here's a sample from the Fantasy World:


Tommyhawk's

Fantasy World!