SAMPLE STORIES
Samples from my archives with new
items posted every week, with the
choices being man/boy, boy/boy,
incest and/or rape.


The Three Grooms
A FREE NEVER-BEFORE-SEEN STORY FROM THE "THE MAN WITH THE ANTIVIRAL COCK" BOOK
Zander lives with his famous-author dad in a fancy hotel. One day when Dad is on a book tour, he overhears three men who have just married that same day and have learned that they have just made a huge mistake doing so! Zander overhears and invites the men up to his suite to hide from their new wives until they decide what to do. What these men decide to do is get naked with Zander in the jacuzzi and enjoy a very unorthodox honeymoon.

Job Interview 2042
A FREE STORY FROM MY "YOU MISS ME, BOY?" BOOK
In the near future, John Corben goes on a job interview at the Mason Group, a company which is known to use psychological tests on their candidates. When the young boy slips into the interview room before the interviewer, John doesn't know what to think, and when the boy slips under the table as the interviewer arrives and gets busy, John doesn't know what to do. If only John knew just what the Mason Group produces!

The Sacred Lottery of Life
A FREE NEVER-BEFORE-SEEN STORY FROM THE "MY BROTHER, THE TIGER" BOOK
Once a year the people would gather at the temple of The Goddess of Life, the eligible maids' names would be put into a pot and their names drawn by the eligible warriors and they were then married. Our 12-year-old hero watches one warrior carefully, for he has always admired the man. Then his name is drawn from the pot to be the man's partner and they are married. Was this a miracle performed by the Goddess?

Bedtime Moves
A FREE STORY FROM MY "I LOVE YOU, DADDY!" BOOK
Our hunky hero moves back in with his ex-wife and finds her favoring their daughter and neglecting their son, so when the boy climbs into bed and wants to snuggle, he lets the boy do so, and that opens a whole new door of sexual delights for this man right under the nose of his snoring ex-wife.

How The Grinch Saved Christmas
A FREE NEVER-BEFORE-SEEN STORY FROM MY "NAUGHTY BOYS DON'T NEED SANTA!" BOOK
A young burglar strikes an apartment on Christmas Eve, to steal the presents from under the tree (and smirks as he realizes he is imitating the Grinch in doing so), when, like the Grinch, a young boy wakes up and sees him, and the burglar discovers how much he is not anything like the Grinch...and how he is, as well!

The Cocknapper Kids
A FREE NEVER-BEFORE-SEEN STORY FROM MY "BORN TO BE A TIME COP" BOOK
When her three sons ask her who their daddy is, they get a surprising answer, she used a magical spell to temporarily "steal" the cock of the man she loved to father them. These three boys figure that those three older bullies who make their life miserable could deserve to lose their cocks for a while, and have some fun with the penises as long as they're keeping them.

How to Make a Pervert
A STORY FROM MY "I LOVE YOU, DADDY!" BOOK
Our hero is babysitting his son and son's friends over the long Thanksgiving Weekend while his wife does the Christmas shopping with the friend's mothers. But the boys those women bring over are out to teach our hero's son some new tricks, and our hero is the happy recipient of all their lessons. This story contains incest and non-incest man/boy action.

The Fifteen-Cent Bath
A FREE NEVER-BEFORE-SEEN STORY FROM MY "THE BOY IN THE HIGH TOWER" BOOK
When cowhand Clyde rode into town with his monthly pay in his pocket, his first choice is to get a good bath. The options are five cents for a tub of hot water, soap and towel only, ten cents, a boy comes in and helps you bathe. And as for what he gets for fifteen cents, well, he gets more than bathed.

A Virgin in the House
A FREE NEVER-BEFORE-SEEN STORY FROM MY "A STRANGER IN MY BED" BOOK
Our thirteen-year-old's older brother calls him a virgin, which he is incensed about and denies it. Called upon to prove it by showing his seduction technique to the big brother, he succeeds in bedding the twenty-year-old brother; it seems our hero knows all there is to know about sex with guys!

Social Media
A FREE NEVER-BEFORE-SEEN STORY FROM MY "THE WARM AND FRIENDLY DARK" BOOK
Our hero is a third-grade schoolteacher and also a social media star, and the boys of his school are all very eager to join him in bed and enjoy his sexual athletics which are the darling of the online community. In this case, the boy's mother is begging him to take her son to bed!



MY LATEST KINDLE BOOKS
AT AMAZON.COM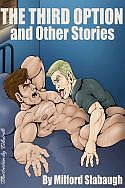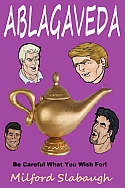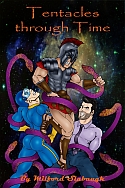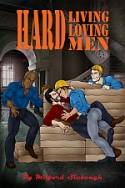 MY LATEST NOOK BOOKS
AT BARNES & NOBLE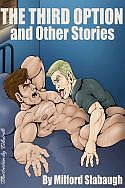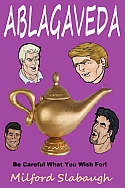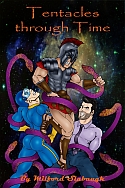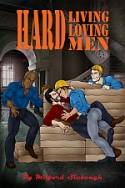 Tommyhawk's Guide
to Writing Erotica
If you want to write gay erotica, this is
your one-stop shop to the practicalities
of how to write the GOOD stuff!


CLICK HERE TO READ THE
U.S. LAW CONCERNING WHAT
CONSTITUTES IMAGES OF
CHILD PORNOGRAPHY


For even more stories
(if not as raunchy as these), visit
Tommyhawk's Fantasy World
And here's a sample from the Fantasy World:


Tommyhawk's

Fantasy World!