One new story will be posted each week, with the choices being
from (1) man/boy or boy/boy, (2) incest, and (3) rape.


DID YOU BUY ONE OF MY BOOKS AND NOT RECEIVE IT?
I always send out my books by e-mail to the address given on your Paypal account. If you don't get the book within 24 hours, you either aren't receiving my e-mails and/or can't accommodate a 9MB file. You need to change your Spam settings to not automatically delete e-mails, and check your Spam folder for my e-mails. If your e-mail account can't handle a file in the 5-10MB size range, I will need a different e-mail where I can send you the book. And by the way, once I have sold you a book, I will send it to you again as many times as you need me to, think of it as insurance against computer crashes, just write to me with the same e-mail as you have on the Paypal account, that's all the confirmation I need and I have the data on my book sales safe from any crashes on my side.

MY PAYSITE MATERIAL HAS ENDED!
WHAT COMES NEXT? TO LEARN MORE, READ THIS!


SAMPLE STORIES
One New Sample Posted Every Week
NOW ON SALE!
USE THE "CLICK TO LOOK INSIDE"
FOR MORE FREE STUFF!



Carving Out a New Home
In the year 1778, our hero and his father cross through the Cumberland Gap into unexplored territory to set themselves up a new home. Our hero wonders why it's just the two of them (his mother and younger siblings left behind, until a young Indian and his father teach our hero and his father the advantages of men living alone on the edges of civilization!


We've Got Him!
Sixteen-year-old Dane has long suffered the blackmail of his six-year-old little brother Toby, so when he and his best friend catch Toby in a misdeed, it's time to try to use it to make the brat stop once and for all. After all, they've got him fair and square! Of course, there's getting someone good, and then there's getting them not so good!


Lesson Number One
Our hero's younger (18 year old) brother has been driven out of his home by their parents and moved in with our hero, but is refusing to do anything but sit on the couch, watch TV and drink our hero's beer! Our hero is fed up with the mess and demands his little brother to start pulling his weight and when the brother refuses, our hero gives him a lesson in what it means to cross Big Brother!


Daddy's Haunted House
Young Josh is eager to attend the Halloween carnival and his father and uncles are putting on the haunted house section. Stung by an older kid into insisting on going into the haunted house though Mom says he's too young for it, he is given a private entertainment by Daddy and his uncles. But when Josh is unimpressed with the monstrous forms (he knows who they are!), Daddy and his uncles turn to other means to show our hero a ripping good time anyhow!


Touch Football
Teenagers Rick and Morris play football in school, so when their dads blather on again for the umpteenth time about their old football exploits, the boys dispute their fathers' gridiron prowess. This leads to a game of touch football with dads against sons. Of course, there's touching and there's touching, and in this game of touch football, the touching definitely gets out of bounds!



MY LATEST KINDLE BOOKS
AT AMAZON.COM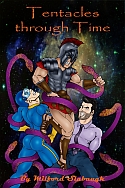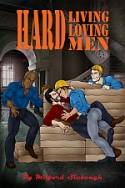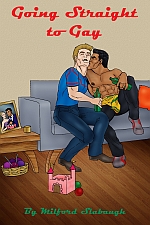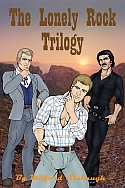 MY LATEST NOOK BOOKS
AT BARNES & NOBLE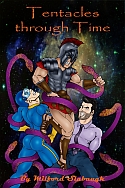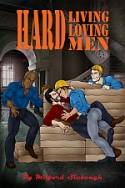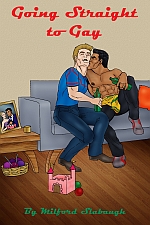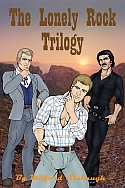 For even more stories
(if not as raunchy as these), visit
Tommyhawk's Fantasy World
And here's a sample from the Fantasy World:


Tommyhawk's

Fantasy World!