DECEMBER 14, 2019
A MESSAGE TO MY LOYAL FANS
My arthritis pain has become worse, and I have given my employer notice. I will continue to work for him two days a week until the first of the year, when I will go to one day a week and then, on my birthday of July 24, 2020, I will retire at the age of 64. I will continue to do some office jobs from home, but mostly I will depend upon my retirement fund and my writing income to pay my bills. The good news for all of you is that I will be able to ramp up my writing on commission and for new books at my sites of original material. While I will be selling this, I figure I can either double or triple my former output. My mind continues to come up with material for the stories as before. I continue to urge all of you to buy what you can of my books for sale. the books on the right-hand side are clickable links, and all are for sale at what I feel is a reasonable price for their contents. To pay a commission fee for a story written to-order, and/or just donate to me to help me keep writing, the link to do so is FAN PAYMENT.





NOW ON SALE ONLY AT
TOMMYHAWK'S ROGUE MOON!
BOYS' TOYS AND MEN'S JOYS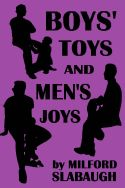 Click Image for More Info
And a Free Sample Story



One new story will be posted each week, with the choices being
from (1) man/boy or boy/boy, (2) incest, and (3) rape.

DID YOU BUY ONE OF MY BOOKS AND NOT RECEIVE IT?
I always send out my books by e-mail to the address given on your Paypal account. If you don't get the book within 24 hours, you either aren't receiving my e-mails and/or can't accommodate a 9MB file. You need to change your Spam settings to not automatically delete e-mails, and check your Spam folder for my e-mails. If your e-mail account can't handle a file in the 5-10MB size range, I will need a different e-mail where I can send you the book. And by the way, once I have sold you a book, I will send it to you again as many times as you need me to, think of it as insurance against computer crashes, just write to me with the same e-mail as you have on the Paypal account, that's all the confirmation I need and I have the data on my book sales safe from any crashes on my side.
SAMPLE STORIES
One New Sample Posted Every Week
NOW ON SALE!
USE THE "CLICK TO LOOK INSIDE"
FOR MORE FREE STUFF!



The Naughty List
Peter tests to see if Santa Claus is watching by being extra naughty before Christmas. When he gets a lump of coal for his present, he ends up at the North Pole and a chance to earn his present after all, by being the elves' sexual playtoy while Santa sleeps off the holiday fatigue!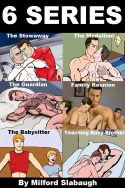 Space Malaise
A FREE SAMPLE STORY FROM MY "SIX SERIES" BOOK
His father is the captain of the first interstellar ship and he stows away because Daddy's trip will last over a hundred Earth years (much less aboard ship due to relativity factors). He makes himself at home with the six man crew by seducing the men one by one all the way up to Captain Daddy! First chapter of the "Stowaway to the Stars" series.


What Can You Do With
A Cocksucking Kid?
Our hero, a single dad, has a real problem with his son. The boy has just discovered how much fun it is to suck a man's cock and is trying to literally suck every cock he can find no matter where he is. Our hero can't bring himself to punish his son, so some kind of outlet is needed to channel this boy's cocksucking mania...like giving him unfettered access to Daddy's dick!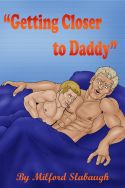 Cyborg Daddy
A FREE SAMPLE STORY FROM MY "GETTING CLOSER TO DADDY" BOOK
In the near future, a boy's father, badly injured in an accident, has been restored to health with a bit more than half cybernetic parts. His mind has been jumbled as well and while he has no memory of loving his wife, he remembers a little too well how much he loves his son!


Sitting in Daddy's Lap
Max had been sitting with his mother to watch TV every night since he could remember, first in her lap and then next to her, snuggling as they spent this special time together. But now Max had a baby sister to contend with for Mom's affection and time. Then Daddy offered his own lap for our hero, and Max found Dad's lap to have some distinct advantages over Mom's!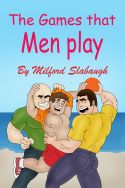 Plumb Tuckered Out
A FREE SAMPLE STORY FROM MY "THE GAMES THAT MEN PLAY" BOOK
Cletus is out to spend his Saturday with his friends playing poker down near the river, but his wife insists he take their too-active six-year-old son Joey with him, to get him out of her hair. He does, but as long as this preciously curious boy doesn't bother his Daddy on his day off, he doesn't care what the boy does with the other men...or what the other men do to his boy! Daddy even gets into the act at the end and this boy is stuffed full from both ends so often he is plumb tuckered out by the end.


THE VERMONT DOVERS
Giving Thanksgiving Thanks
A FREE SAMPLE CHAPTER FROM AN UPCOMING ROGUE MOON BOOK
John wakes up on Thanksgiving morning, his nearly adult son sleeping by his side, and remembers the days of near past when he, his brother Peter and his two young sons have reveled in each other, now Peter is gone and his elder son involved with another man, he thinks of how rich his life has been, and then he discovers how lucky he is with the life he has now and the family with him as they gather on this Thanksgiving Day.


The Littlest Resistance Fighter
In the last months of World War II, the American force gathered outside the small German-held French village have a young boy visiting their fire. They discuss how to take the village and the boy proves to be a fount of intelligence about the Germans in the village. They take the war-torn village with minimal casualties thanks to young Henri and he shows his gratitude in the sergeant's tent that night.


Teacher's Visit
Our hero's teacher, Mr. Skyler, has come for a parent-teacher visit to his home but only our hero is there. He sets out to make this hunky young teacher feel at home by giving him down down to earth hospitality by sucking the man's cock while they wait.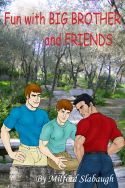 Go Wake Up Your Brother
A FREE SAMPLE STORY FROM MY "FUN WITH BIG BROTHER (AND FRIENDS)" BOOK
When young Kyle is sent upstairs to wake up his much older brother Scott, he knows Big Brother is a sound sleeper. Unable to wake the teen, our hero decides to take advantage of the big bulge in Big Brother's blanket while he's there, and Big Brother wakes up in a whole new and exciting way.




MY LATEST KINDLE BOOKS
AT AMAZON.COM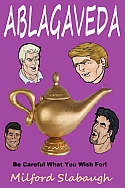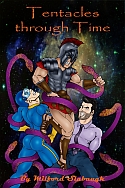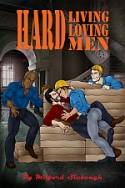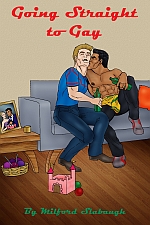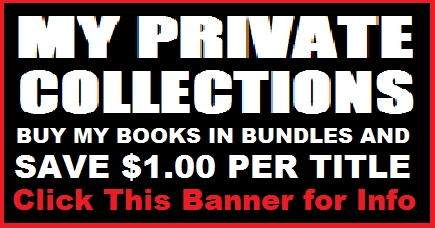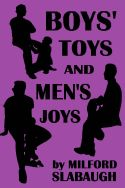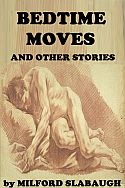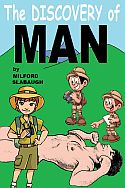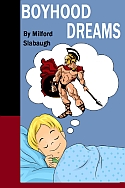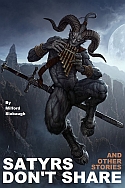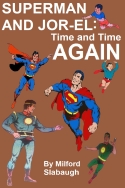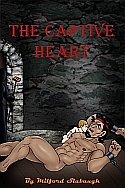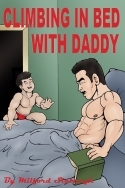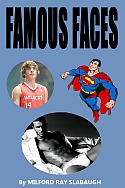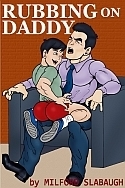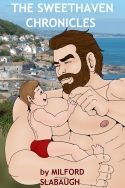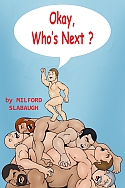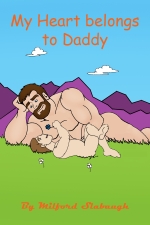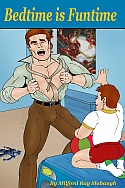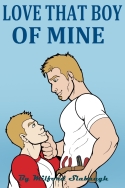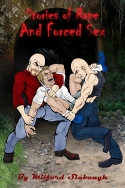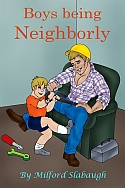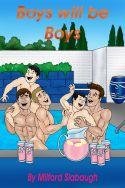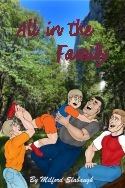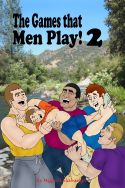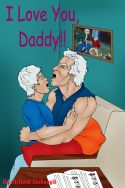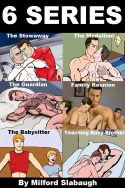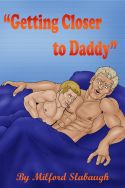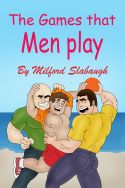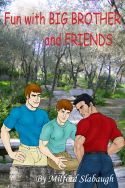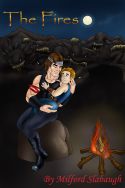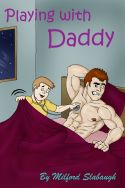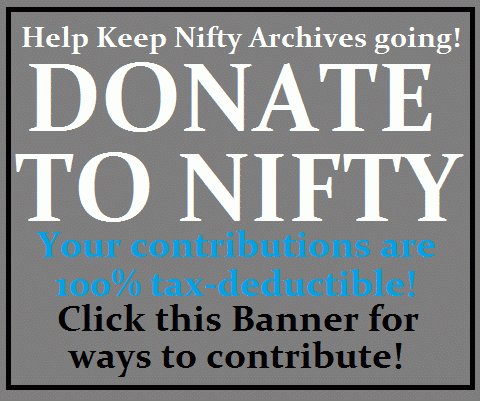 Tommyhawk's Guide
to Writing Erotica
If you want to write gay erotica, this is
your one-stop shop to the practicalities
of how to write the GOOD stuff!


CLICK HERE TO READ THE
U.S. LAW CONCERNING WHAT
CONSTITUTES IMAGES OF
CHILD PORNOGRAPHY

For even more stories
(if not as raunchy as these), visit
Tommyhawk's Fantasy World
And here's a sample from the Fantasy World:


Tommyhawk's

Fantasy World!