SAMPLE STORIES
Samples from my archives with new
items posted every week, with the
choices being man/boy, boy/boy,
incest and/or rape.

Hunting Trouser Snakes
A FREE SAMPLE FROM MY "BOYS BEING NEIGHBORLY" BOOK
Our young hero and his buddies are kids who have been taken by their fathers and older brothers along on the hunting trip, even though they're too young to hunt themselves. Stuck in the cabin, they decide to do a bit of hunting themselves...for those snakes that lurk in men's trousers. No incest.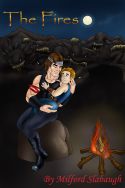 The Fires, Chapter One
A FREE SAMPLE FROM MY "THE FIRES" BOOK
Little Charley lived all his life with The Professor, scrounging in the ruins by day, cowering in fear by the fire at night as Things prowl the darkness around them. But when the Professor dies, Charley needs to find another fire, and has to do whatever it takes to survive! However, little Charley has some special gifts he is about to discover.


Me at Age Nine, Me at Age Thirty-Nine
A FREE SAMPLE FROM MY "BOYS BEING NEIGHBORLY" BOOK
Two competing scientists, each with their own time machine. When one of them, at the age of nine, gets a visit from a "real live time traveler," he is willing to do whatever he is asked to do. But the memory of that suddenly strikes the same man thirty years later, and he realizes what has happened, his competitor has played dirty-pool! Well, two can play that game! What happens after that is a time-traveling paradox, to say the least.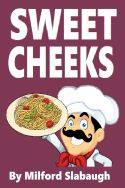 SWEET CHEEKS
Chapter One: The Grand Opening
A FREE SAMPLE FROM MY "SWEET CHEEKS" BOOK
When Giorgio Guandolci opened his Italian restaurant near the docks of his seaside city, he had his three sons, 13-year-old Jamie, 10-year-old Davie and 6-year-old Ollie for his fledgling restaurant's service staff, while he stays in the kitchen and concentrates on cooking up Italian dish delights. These boys want their father's restaurant to succeed and when the hunky dock workers and sailors (mostly Italian-Americans as well) see these cute young waiters' soft sweet butts walking by with their food, they can't resist copping a feel. This gives clever businessman-in-training Jamie the idea of how to drum up business by combining the sexual attraction of three cute boys with their father's delicious food. Soon, these boys are performing small "food sex shows" for these horny men using the food they serve in creative sexual ways. Hot men, hot boys, hot food and hot sex--what more can you ask for?


Finding My Father
A FREE SAMPLE FROM MY "TALES FROM THE PROJECTS" SERIES AT FANTASY WORLD
Eight-year-old Seth grew up being told his father was the ever-absent Gordon Brody, so when he learns where Gordon Brody lives in the "Mad Towers" he goes to see his father for the first time. Gordon swears he isn't Seth's father and when Seth refuses to believe that, he sets out to prove it beyond any doubt. A man/boy story in a group of stories mostly of man/man sex, this series is located at my Fantasy World site, and can be found there if you want more tales of the "Mad Towers" housing project of a large city, filled with poor but horny black men and white men (and the occasional boy/teen). Written prior to the Fantasy World/Rogue Moon split into two websites.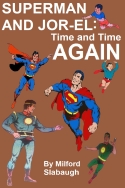 Superboy and Teen Jor-El
A FREE SAMPLE FROM MY "SUPERMAN AND JOR-EL: TIME AND TIME AGAIN" BOOK
Superboy is surprised one day by a visit from a teenaged boy from his long-lost home world of Krypton, and more surprised when he realizes that this is his own father who has journeyed through both space and time. He is very happy for this chance to be with his father, especially since they are now both the same age, and their happiness quickly becomes sexual. This was a case of FG liking the story so much, he asked for various sequels, I ended up doing all combinations of boy/boy, boy/teen, boy/man, teen/teen, teen/man and man/man, these two making love time and time again via space/time travel and age-changing technology. NOTE: This is NOT the current permutations of the Superman/Superboy characters but my own experiences with the comics of the 1940's and later, before the "DC Chainsaw Massacre" as I call it. I haven't touched a DC Comic since, too angry about losing my childhood friends like this.


Superkid
A FREE SAMPLE FROM MY "BOYS WILL BE BOYS" BOOK
17-year-old Jason is a former sidekick to a superhero, so when the super-hero and his equally super-powered wife go out, they call on him to babysit their 8-year-old son. But it turns out that little Billy is developing his own superpowers, which turns out to mean a very eventful evening for our former sidekick hero!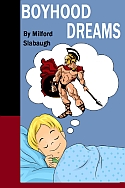 Spider's Web
A FREE SAMPLE FROM MY "BOYHOOD DREAMS" BOOK
At the tender age of six, our young hero loses his mother and goes to live with his trucker father, "Tether" Webb who detests the name his ex-wife gave the son and rechristens him "Spider" which the boy loves. Daddy sets out to both teach the boy the ways of the road and unteach him the crude, cruel version of Christianity his son had been taught and the boy celebrates his newfound freedom with some sexual fun with Daddy.


Trick and Treat
A FREE SAMPLE FROM MY "BOYS BEING NEIGHBORLY" BOOK
Our heroes are out collecting their haul of candy on Halloween and they come to the house of the guy who ripped them off the prior year. He'd said he'd take the trick instead...so this year, our heroes are ready for him and when he chooses the trick again, they proceed to give him a trick he'll never forget!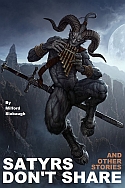 Satyrs Don't Share, Chapter One
A FREE SAMPLE FROM MY "SATYRS DON'T SHARE" BOOK
Melas is a young shepherd boy who encounters Kimos, a large, muscled satyr who promptly claims the youth as his own and with his magical pipes and his own sexual prowess, he takes the boy's every cherry. Melas runs home and his father Tydeus comforts him. Somehow, the love of this father and son is breaking the charm of Kimos' pipes! But Kimos will not surrender his chosen boy-love easily, because when a satyr claims someone, he doesn't believe in sharing! The rest of this book is filled with other fan-commission jobs.


MY LATEST KINDLE BOOKS
AT AMAZON.COM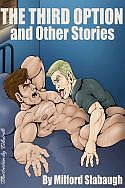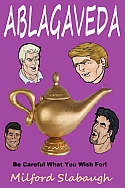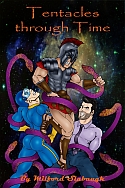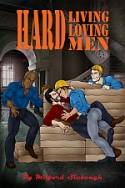 MY LATEST NOOK BOOKS
AT BARNES & NOBLE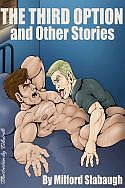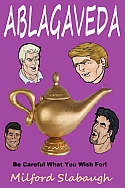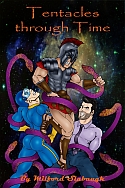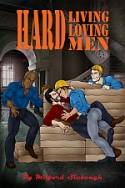 Tommyhawk's Guide
to Writing Erotica
If you want to write gay erotica, this is
your one-stop shop to the practicalities
of how to write the GOOD stuff!