One new story will be posted each week, with the choices being
from (1) man/boy or boy/boy, (2) incest, and (3) rape.


January 18, 2019--My computer's "dead zone" has proven to be less of a problem than I had feared. While I have the new computer and will set it up soon, it is less urgent than it was before and I am fighting an attack of sinusitis which is keeping me "stupid due to meds" these days so I am tootling on here as before. If I have overdone it and it turns out to become a problem, and I am delayed or prevented from updating my page, don't despair, I haven't gone anywhere and won't be, and I'll add all updates when I'm back up. I'll convert to the new computer as soon as I can get my brain in control of the medications, and can thus devote several hours of mental effort to change things over. So far, that hasn't happened.

DID YOU BUY ONE OF MY BOOKS AND NOT RECEIVE IT?
I always send out my books by e-mail to the address given on your Paypal account. If you don't get the book within 24 hours, you either aren't receiving my e-mails and/or can't accommodate a 9MB file. You need to change your Spam settings to not automatically delete e-mails, and check your Spam folder for my e-mails. If your e-mail account can't handle a file in the 5-10MB size range, I will need a different e-mail where I can send you the book. And by the way, once I have sold you a book, I will send it to you again as many times as you need me to, think of it as insurance against computer crashes, just write to me with the same e-mail as you have on the Paypal account, that's all the confirmation I need and I have the data on my book sales safe from any crashes on my side.

MY PAYSITE MATERIAL HAS ENDED!
WHAT COMES NEXT? TO LEARN MORE, READ THIS!


SAMPLE STORIES
One New Sample Posted Every Week
NOW ON SALE!
USE THE "CLICK TO LOOK INSIDE"
FOR MORE FREE STUFF!



I Get to Sleep With Daddy!
When Mike and his father move back into his father's old house, they end up sharing the same bed in Daddy's old bedroom. This is just what our hero has always wanted and when they're in bed together, he gets busy showing Daddy the advantages of having his son sleeping with him!


Bounce-Tag
Mark and Brian are two college guys on their way home, only in this future year, their home is in a LaGrange colony nearly a hundred million miles away from Earth and they're traveling by spaceship. Along for the ride is Brian's little brother Chris, who is eager to spend the two-week trip playing games with these two older youths, space games like bounce-tag and, of course, the games that every young stud likes to play with the toy that hangs between his legs, and Chris ends up well stuffed as a result.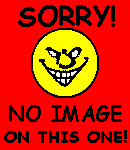 Best App Ever
AN ALL-NEW, NEVER-BEFORE-SHARED STORY FROM THE "SATYRS DON'T SHARE" BOOK
This is the first of five stories on a common theme about an app for your iPhone that lets you alter other people's bodies. In this first story, our hero has a 16-year-old nephew living with him and taking advantage of his uncle's kindness, so the uncle uses the app to turn the nephew into a muscled, over-inflated (big belly and hips and a very tiny dick) sex toy which he takes his pleasure with, then invites his buddies over for fun later with the hapless nephew who is suffering some very rough justice for all his antics.


Superkid
When married superheroes need someone to babysit their child, who else would they call but faithful superhero sidekick Jason "Kid Lightning Bug" Speedwell to watch their prodigal son. But the boy turns out to have some very special superpowers of his own and he uses it to give Jason one hell of an eventful evening of his own!


Santa Visits the Commune
AN ALL-NEW, NEVER-BEFORE-SHARED STORY FROM MY PAYSITE DAYS!
In the 1960's, Delight and Moonbeam are two happy, healthy six-year-old boys living on a commune, wild and free. A new man is visiting the Hawaii commune where they live, and they are delighted to overhear that he is none other than Santa Claus himself! The man is young and muscled instead of round and jolly, but the gift he packs between his legs is just what these two boys want for Christmas!



MY LATEST KINDLE BOOKS
AT AMAZON.COM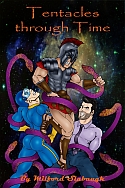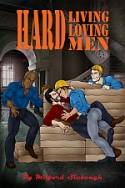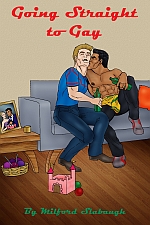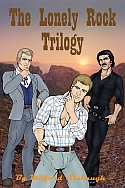 MY LATEST NOOK BOOKS
AT BARNES & NOBLE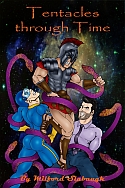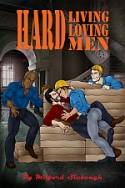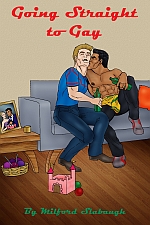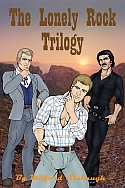 For even more stories
(if not as raunchy as these), visit
Tommyhawk's Fantasy World
And here's a sample from the Fantasy World:


Tommyhawk's

Fantasy World!