NOW ON SALE!
THE BOY IN THE HIGH TOWER
and Other Stories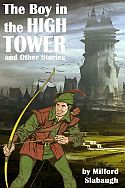 Click image for more information
20 ALL-NEW GAY SEX STORIES
To Buy the Book,
CLICK HERE





MY CURRENT LIST OF AVAILABLE UPCOMING
SLOTS FOR FAN COMMISSION JOBS

August 16, 18, 20, 25, 27 and 30
September 1, 3, 8, 10, 13, 15 and 17

To pay a commission fee for a story written to-order, and/or just donate to me to help me keep writing, the link to do so is
FAN PAYMENT.

For information on my rates for writing my stories, send an email to Tommyhawk1@AOL.COM



DID YOU BUY ONE OF MY BOOKS AND NOT RECEIVE IT?
I always send out my books by e-mail to the address given on your Paypal account. If you don't get the book within 24 hours, you either aren't receiving my e-mails and/or can't accommodate a 9MB file. You need to change your Spam settings to not automatically delete e-mails, and check your Spam folder for my e-mails. If your e-mail account can't handle a file in the 5-10MB size range, I will need a different e-mail where I can send you the book. And by the way, once I have sold you a book, I will send it to you again as many times as you need me to, think of it as insurance against computer crashes, just write to me with the same e-mail as you have on the Paypal account, that's all the confirmation I need and I have the data on my book sales safe from any crashes on my side.



SAMPLE STORIES
Samples from my archives with new
items posted every week, with the
choices being man/boy, boy/boy,
incest and/or rape.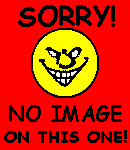 Family Reunion: Sunday
The Harrison family is having a very special reunion, in that the members are only the three Harrison men and their sons. In the weeklong celebration that ensues, these boys are given a very thorough training in loving their fathers and uncle and cousins in a long and honorably family tradition.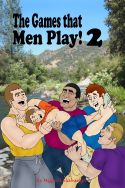 Beer for Daddy
A FREE SAMPLE STORY FROM MY "THE GAMES MEN PLAY 2" BOOK
Young Ritchie has slipped into the bar with his father who is wanting a beer but doesn't have money for one. Ritchie gets VERY friendly with one of the bar's patrons sitting at a table and says he'll be even friendlier if the man will buy his Daddy a beer so they will stay instead. As Ritchie's idea of being friendly involves playing with the man's cock, the man is more than ready to buy beer for Ritchie's father to keep Ritchie at (under) the table. Other patrons see this and are eager to buy his daddy a beer. Father and son are both happy because Daddy loves nothing more than drinking beer and Ritchie loves nothing more than playing with hot, hard cocks.


Hooked!
Bobby's dad is a drug addict and Bobby's life is in an eternal turmoil. He's happy when Troy comes over, because Troy always brings Bobby some food before he takes Daddy out to get money (probably by illegal means). But this time, he gives Bobby's Daddy some drugs instead of taking him out and when Dad is passed out and too high to notice anything, Troy gets busy with Bobby with his father mere feet away from them.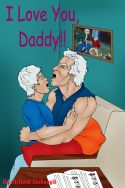 Daddy on the Webcam
A FREE SAMPLE STORY FROM MY "I LOVE YOU, DADDY!" BOOK
Our hero is underemployed and about to become homeless once again, so he is surprised when he enters his sons's bedroom to discover the room with a high-grade computer and webcams all around their room. He investigates and finds the boys are making movies and the latest movie shows his older son raping the younger one. He doesn't want to report his son to the police, so he figures the best thing to do is give his older son a dose of his own medicine. But all is not what it appears, as anyone in the entertainment business can tell you....


The Game of Fornication
When Mom takes off and leaves our 9-year-old hero and his buddies home alone for the evening, it's time for some fun. One brought a board game named "Fornication" that he lifted from his parent's closet, and so the five boys find themselves having a terrific and very educational evening!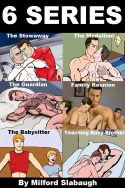 Stowaway to the Stars, Chapter One
A FREE SAMPLE CHAPTER FROM MY "SIX SERIES" BOOK
When Paul learned that his father was setting out on an interstellar ship and would be gone for over a hundred years, he chose to stow away on the ship. Now he's the only boy on a six-man ship and has loads of fun with everyone on board as their "morale officer." Including Captain Daddy!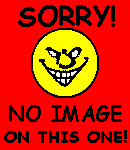 Future Self
A FREE STORY FROM MY "THE WARM & FRIENDLY DARK" BOOK
Ollie, an out-of-work actor, has taken the job of his life...to pretend to be the "future self" of a small boy, the son of a rich man, as part of a scam to steal valuable information on hidden bank accounts. The boy believes his future self and smuggles him home as planned, but once there, this boy sees no reason why he can't "play with himself" while his future self is standing right there! (Can you all figure out where the idea for this story came from? I only stole the idea itself, you will notice!)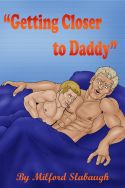 Cyborg Daddy
A FREE SAMPLE STORY FROM MY "GETTING CLOSER TO DADDY" BOOK His father has been in a horrible accident and now about half of his body and mind is cybernetic parts. Even his memories are jumbled up and he doesn't remember a lot of things, but he knows he loves his son enough to crawl into the bed with him.


Sand in My Suit
Our hero is in a rocky marrige and they are vacationing at a beachhouse his wife's corporation keeps for entertaining. The wife is cold, the daughter clings to his wife, but his son Ricky is still eager for Daddy's attentions. He has sand in his suit which is itching and it's up to Daddy to dig it out, which leads to his son wanting to do the same for Daddy!


My Rogue Moon Cartoon Series
Four cartoon series drawn before the law in this country decided you could commit a felony by doodling on paper with a pencil. Of all the series I commissioned thus, these four are the only ones which pass the current muster as being permissible. The book contains 52 images in all.


MY LATEST KINDLE BOOKS
AT AMAZON.COM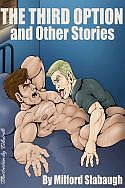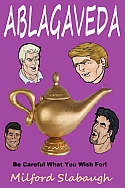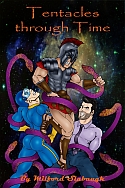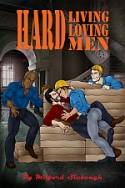 MY LATEST NOOK BOOKS
AT BARNES & NOBLE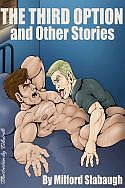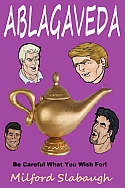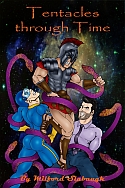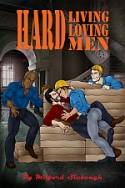 Tommyhawk's Guide
to Writing Erotica
If you want to write gay erotica, this is
your one-stop shop to the practicalities
of how to write the GOOD stuff!




NOW ON SALE!
USE THE "CLICK TO LOOK INSIDE"
FOR MORE FREE STUFF!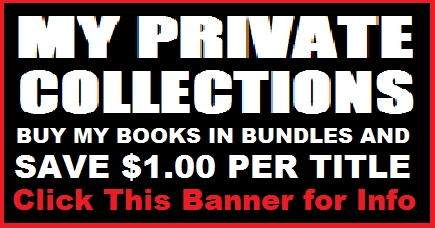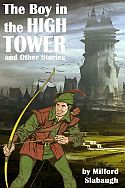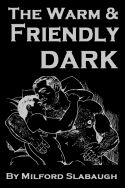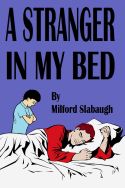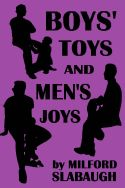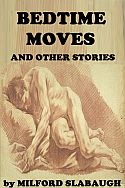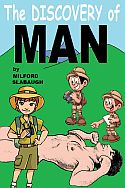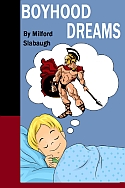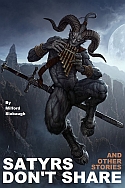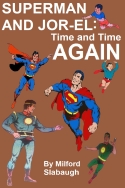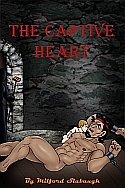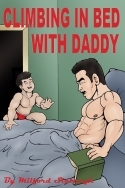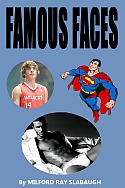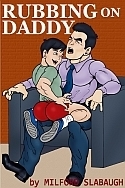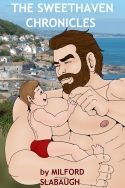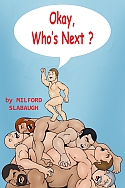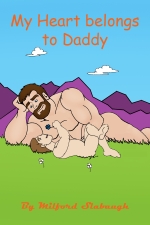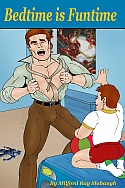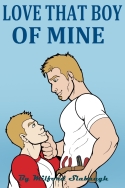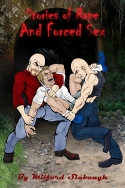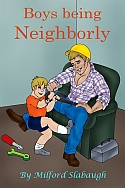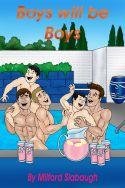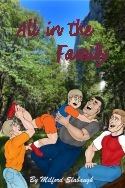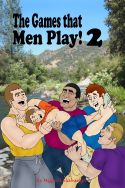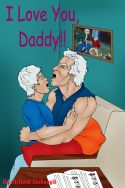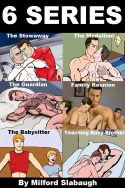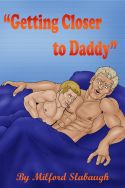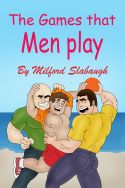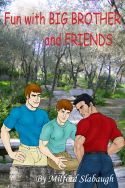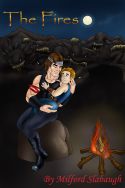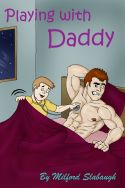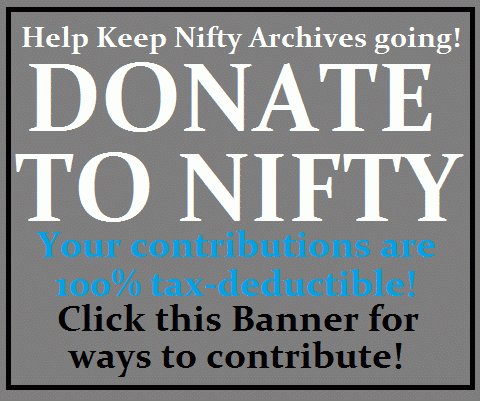 CLICK HERE TO READ THE
U.S. LAW CONCERNING WHAT
CONSTITUTES IMAGES OF
CHILD PORNOGRAPHY


For even more stories
(if not as raunchy as these), visit
Tommyhawk's Fantasy World
And here's a sample from the Fantasy World:


Tommyhawk's

Fantasy World!