One new story will be posted each week, with the choices being
from (1) man/boy or boy/boy, (2) incest, and (3) rape.


DID YOU BUY ONE OF MY BOOKS AND NOT RECEIVE IT?
I always send out my books by e-mail to the address given on your Paypal account. If you don't get the book within 24 hours, you either aren't receiving my e-mails and/or can't accommodate a 9MB file. You need to change your Spam settings to not automatically delete e-mails, and check your Spam folder for my e-mails. If your e-mail account can't handle a file in the 5-10MB size range, I will need a different e-mail where I can send you the book. And by the way, once I have sold you a book, I will send it to you again as many times as you need me to, think of it as insurance against computer crashes, just write to me with the same e-mail as you have on the Paypal account, that's all the confirmation I need and I have the data on my book sales safe from any crashes on my side.

MY PAYSITE MATERIAL HAS ENDED!
WHAT COMES NEXT? TO LEARN MORE, READ THIS!


SAMPLE STORIES
One New Sample Posted Every Week
NOW ON SALE!
USE THE "CLICK TO LOOK INSIDE"
FOR MORE FREE STUFF!



The Amenities
Eight-year-old Joshua Goldfarb lives with his mother in 1890's New York's Lower East Side and times are rough. His mother is attempting to sublet their only bedroom and when a rather prosperous and imposing young man responds to the notice, both mother and son will do anything to keep their new tenant happy, for he has made it clear that whether he will stay depends upon the amenities these two can offer. That night, our hero discovers he can offer this man a very nice amenity by getting in bed with him at night!


Handling Darryl's Tools
A few days before the end of the school term, seven-year-old Craig is out early and drops by Darryl's tool shop to hang out a while. They talk about the coming summer when his mother won't be around to care for the boy, and Craig asks if he can stay with Darryl during the day. This leads to a "job" where Craig is in charge of taking care of Darryl's tools, and it turns out that includes the hefty tool Darryl packs inside his jeans.


Brad Comes Home
His big brother Brad has come home from the wars, but this is not the Brad that our hero knew, the man is deeply troubled, haunted by things and deeds his family doesn't know about or understand. But Mom has insisted he be home, where he can be loved and understood, and when our hero discovers his big brother late one night hiding under the porch in pain, he finds out just how right his mother was as he helps his big brother come home again. Note: This one is a bit of a tear-jerker, folks, I was a teenager during the worst of the Vietnam conflict, and saw more than a little of this going on!


Waiting After School
Denny's mother is now working in the school cafeteria, so he is stranded for the hour and a half it will take for her to finish work to get home. He has no choice but to sit in an empty classroom with a fellow "prisoner" Brian who is also waiting. Luckily, Brian has some fun ideas about a great way for two 14-year-old boys to pass the time while they wait!


The Watchdog
Six-year-old Eddie's parents have a problem, his 19-year-old twin siblings, Daniel and Deborah, have each invited a friend to sleep over, Brad and Francine, and the parents know that as their childrens' current boyfriend/girlfriends, the twins plan on a switch in bed partners that night. However, they come up with a plan, put Eddie in the same room with Daniel and Brad as a "watchdog." However, these two young studs figure that if they can't be with the one they love, they'll love the one they're with, and give Eddie the hard ramming they'd planned to give the girls!



MY LATEST KINDLE BOOKS
AT AMAZON.COM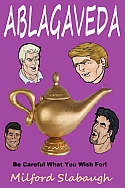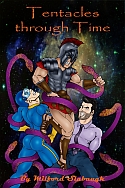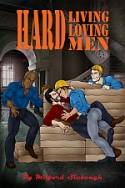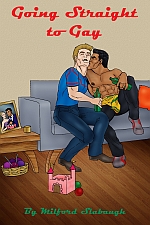 MY LATEST NOOK BOOKS
AT BARNES & NOBLE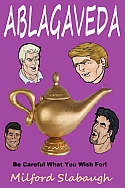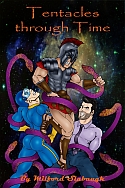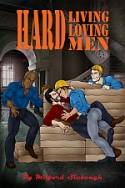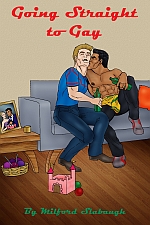 For even more stories
(if not as raunchy as these), visit
Tommyhawk's Fantasy World
And here's a sample from the Fantasy World:


Tommyhawk's

Fantasy World!